School of Business & Professional Studies
Discover the business and leadership skills needed to inspire innovation, solve complex challenges and advance your career. UMass Global's programs are designed to strengthen and develop your leadership skills to better equip you for your future role in the business world.
Gain a Competitive Advantage
With top executives from the field serving on our Advisory Board and experienced scholar-practitioners teaching in the classroom, University of Massachusetts Global's School of Business and Professional Studies is able to deliver current and relevant courses immediately applicable to the workplace. Leadership skills, communication concepts, ethical reasoning and strategic planning are embedded throughout these courses, giving you a distinct advantage for achieving your career objectives. Find a degree or certificate that fits your personal and professional goals by exploring the programs below.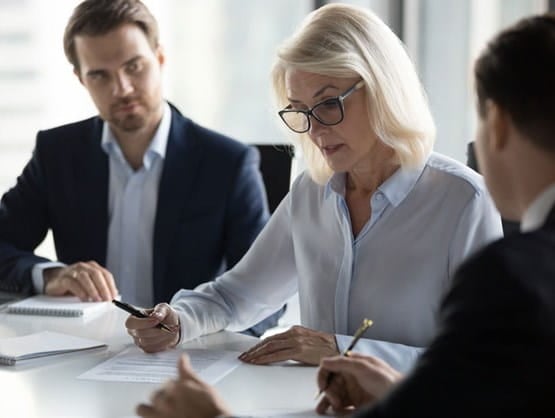 Flexible Ways to Learn
At University of Massachusetts Global, we recognize that every student comes to us with a different set of needs. It's why we introduced UMass Global MyPath to the School of Business & Professional studies. A whole new competency-based education platform that offers a new way to earn your Business degree. Select the best format that works for you.
MyPath: Online Self-Paced
(Competency-Based Programs)
100% online, self-paced, non-term
Learning is based on competency mastery
Start and stop on your own schedule
Prior experience helps you master competencies faster
Unlimited competencies and textbooks for one flat tuition fee
Online Instructor-Led
(Course-Based Programs)
Online, term-based

Faculty lead course participation

More structured learning approach
Traditional grading system with

fixed start date, end date, and cohort pacing

Pay per course credit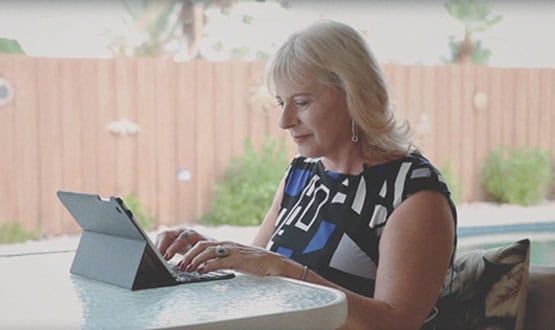 If I put more time in it I can get it done faster. The best part is that you find out what you do know and what you need to know.
Venita C.
MyPath BBA, Information Systems Management
From the moment I applied, my admissions counselor was such a huge support.
Alison C.
BBA, Human Resources emphasis
Before, I was stuck in the process. Now I have the larger picture. I am more well-rounded. I would like to move to a management/leadership position and working on my MBA has made me better candidate.
Sandra W.
MBA Program