Professional Development For Educators
We offer convenient, relevant and affordable online courses for professional development, recertification or salary advancement.
Benefits of UMass Global PD Courses
Gain practical teaching strategies that improve student achievement.
Create lesson plans to implement in your
classroom immediately.
Receive graduate-level PD Credits for recertification or salary advancement.3
Our courses are competitively priced for PreK-12 grade teachers.


Move at your own pace as your schedule allows with our flexible online courses.
1) These courses are independent study courses that provide a framework for exploring a topic or strategy and allow teachers to choose their own focus and readings.
2) Applicants for this certificate must complete the online application for graduate admission prior to registering for classes.
3) Students should seek approval for salary advancement from appropriate district officials before enrolling in these courses.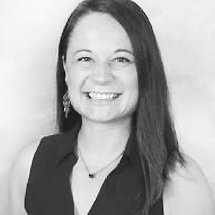 I was allotted a simplistic way to attempt new strategies and skills into my classroom. Additionally, I was able to easily adapt current materials to be used in conjunction with the new strategies I was studying. I would highly recommend this course.
Sara O. | Nativity Prep Academy , Middle School Teacher
I have gained a deeper awareness of the many factors that influence brain based education, and how to intentionally develop brain based lessons.
Lori P. | Elementary School Teacher, Brain-Based Teaching Strategies Course
I have gained a number of new insights to the needs of the EL students in my class, as well as looking at language demands in general related to math. The insights I have gained have allowed me to improve my own instruction while also providing support for other teachers at my site.
Feather G. | Elementary School Teacher, Integrated ELD Instruction in Math Course