The following content first appeared on the news page while UMass Global operated under its former name of Brandman University.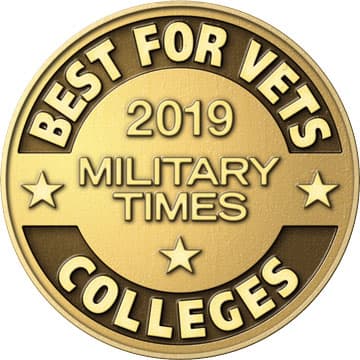 Brandman University is a Best for Vets 2019 college in the Best Online/Nontraditional Colleges category.
The rankings are created by Military Times. Roughly 500 colleges and universities compete for the right to call themselves "Best for Vets," with fewer than half being ranked in various categories.
Brandman is the highest ranked private institution in California in its category and the second highest overall in California. Nationwide, Brandman ranked 15th.
Military Times surveys hundreds of colleges and uses those answers combined with federal data to rank institutions on university cultures, academic quality and outcomes, policies, student support, and costs and financial aid.
This is the fourth consecutive year that Brandman has been among the top ranked colleges and universities in the online/nontraditional category.
Become a Student
Have questions about enrollment, degree programs, financial aid, or next steps?