News
Executive Vice Chancellor Nancy Salzman to retire after leading UMass Global's work to establish partnerships with educators, employers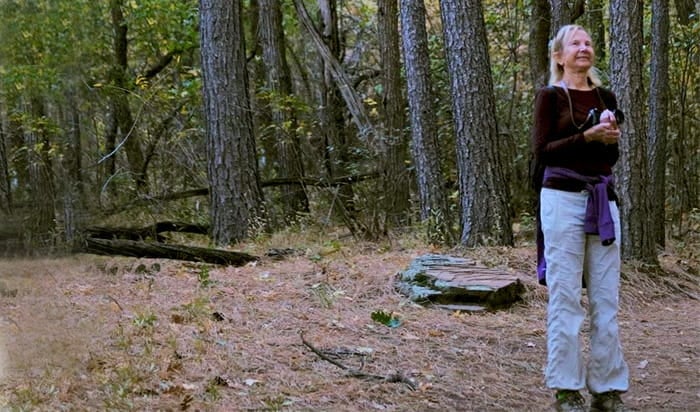 IRVINE, Calif. (March 24, 2022) - Chancellor Gary Brahm on Wednesday, March 23 issued the following statement to faculty and staff recognizing UMass Global Executive Vice Chancellor Nancy Salzman for her impactful leadership on behalf of the university:
Dear UMass Global community,
Please join me in thanking Executive Vice Chancellor, Partnerships Office for Applied Innovation Nancy Salzman for her outstanding service to our university, spanning more than a decade. As a professional courtesy, Nancy had informed me of her plans to retire earlier this year and that Friday, April 29, would be her last day working with us on a full-time basis.
Throughout her tenure, Nancy worked across the university with all departments and teams to bring cross-functional, university-wide initiatives to fruition. Nancy has led grant application teams resulting in various Department of Education, Department of Labor, and other state, and local agency awards. Such awards have resulted in a first-in-class virtual veterans' center, K-12 district comprehensive teacher development models, region-wide IT employer defined training, and participation in the California Governor's Council for Postsecondary Education Fresno K-16 Collaborative, which serves as a model for other California regions to replicate.
Nancy has developed and strengthened strategic partnerships across national and international organizations, including Disney, Walmart, and AAA. She has also led XCredit initiatives to broaden pathway options for prospective students. Before becoming an EVC, Nancy served nine years as dean for the School of Extended Education, where she built an extended education model that ultimately achieved school status. A true expert in her field, Nancy has represented our university on several national boards and committees, including various UPCEA, Lumina, C-BEN, AACRO, and Gates Foundation projects.
Dean of Extended Education Ricardo Lorenzana is scheduled to lead the university's Office for Applied Innovation on an interim basis following Salzman's retirement. Lorenzana has served with the School of Extended Education in management and leadership roles since 2010.
ABOUT UNIVERSITY OF MASSACHUSETTS GLOBAL
University of Massachusetts Global, formerly Brandman University, is a private, nonprofit institution accredited by the WASC Senior College and University Commission. The university offers undergraduate, graduate, credential, and certificate programs designed to be relevant to more than 90 career paths. UMass Global serves nearly 23,000 students, about 16,000 of whom are enrolled in academic credit programs, at 25 physical campuses in California and Washington, as well as online. UMass Global offers fully online courses for students anywhere in the United States and for military personnel serving abroad. For more information, visit the university's website.
Media Contacts:
Terri M. Carbaugh, UMass Global Vice Chancellor of Public Affairs: [email protected]
Andrew Edwards, UMass Global Senior Multimedia News Writer: [email protected]
Become a Student
Have questions about enrollment, degree programs, financial aid, or next steps?