News
All the King's Mentors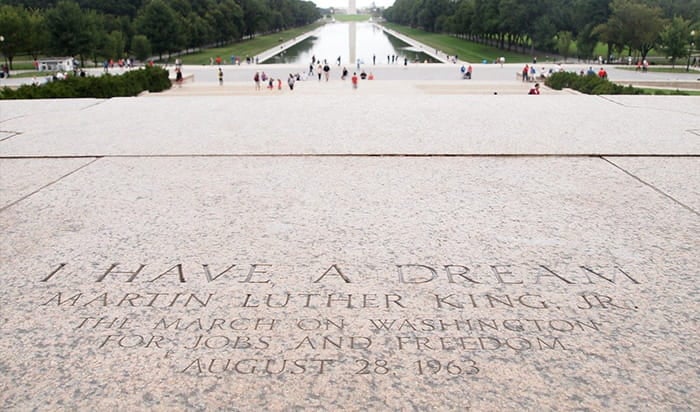 In addition to recognizing Martin Luther King Jr. Day, UMass Global is also sharing that January is National Mentoring Month. Mentors, whether found in a classroom, an office, a military base, an athletic field, or another venue, often provide guidance and encouragement that helps others to reach their full potential. In the spirt of honoring mentors, this post will point readers to resources where they can read about how mentors influenced King and the Civil Rights Movement.
Mentorship can not only change individual lives, but also the course of history. With Martin Luther King Jr. Day on the horizon, it is worth considering how King's mentors influenced his life and activism.

The Martin Luther King Jr. Research and Education Institute at Stanford University tells how King, during his college years, received guidance from one such mentor, Benjamin Elijah Mays. Mays led Morehouse College, a historically Black school in Atlanta, while King was enrolled as an undergraduate.

From the institute's account:

After becoming president of Morehouse College, Mays delivered weekly addresses at the college's chapel services. King often followed Mays to his office after these sessions to discuss theology and current events. Mays visited King and his parents at their home and became a regular guest at the family's Sunday night dinners. According to King, his ministerial aspirations were deeply influenced by Mays and Morehouse professor George Kelsey. "I could see in their lives the ideal of what I wanted a minister to be," King commented in a 1956 interview (Peters, "Our Weapon Is Love").

The institute's biographical capsule of May also relates how he aided King during the Montgomery bus boycott and throughout King's life of activism.

A ThoughtCo article provides another resource for learning about Mays' relationship with King, as well as others who influenced the civil rights leader. The article, "5 Men Who Inspired Martin Luther King to be a Leader" also includes passages on the lives and work of four other figures, including Boston University professor Howard Thurman, who author Femi Lewis credits with teaching King about the principles of nonviolence and civil disobedience.

"It was men such as Howard Thurman, Mordecai Johnson, Bayard Rustin that introduced and encouraged King to read the teachings of Gandhi," wrote Lewis, who according to ThoughtCo has instructed students at multiple New York colleges. "Benjamin Mays, who was one of King's greatest mentors, provided King with an understanding of history. Many of King's speeches are sprinkled with words and phrases originated by Mays. And finally, Vernon Johns, who preceded King at Dexter Avenue Baptist Church, readied the congregation for the Montgomery Bus Boycott and King's entrance into social activism."

Boston University has more information related to Thurman's career in an article entitled "MLK's Mentor Revealed." Additional reading is available in a long-form article from Commonweal that explores how news of Mahatma Gandhi's accomplishments for the Indian independence movement inspired U.S. civil rights leaders, particularly those who worked within Black churches, and how that dynamic influenced the leaders who mentored King.


Become a Student
Have questions about enrollment, degree programs, financial aid, or next steps?