News
Dean Ricardo Lorenzana named interim leader of UMass Global Partnerships Office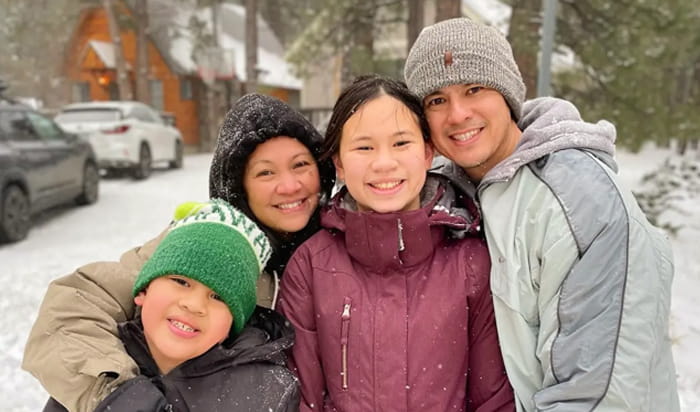 IRVINE, Calif. (March 24, 2022) – UMass Global Chancellor Gary Brahm announced in a message to faculty and staff sent Wednesday, March 23 that Ricardo Lorenzana, dean of the School of Extended Education, will serve as interim leader of the Office for Applied Innovation following the retirement of Executive Vice Chancellor Nancy Salzman.
The Office for Applied Innovation plays an essential role in building partnerships between UMass Global and other educational institutions, as well as with employers providing educational benefits to members of their workforces. Lorenzana is scheduled to begin his interim leadership of the office following Salzman's planned April 29 retirement.
Chancellor Brahm's message congratulating Salzman can be found in an additional news release published today. His remarks on Lorenzana's future role is available here:
I am also pleased to announce that I am tremendously grateful that Ricardo Lorenzana, dean of our School of Extended Education (SOEE), has agreed to assume Nancy's duties while retaining oversight over SOEE. His skills and experiences will enable him to seamlessly fulfill his new role as UMass Global's interim vice chancellor of partnerships, office for applied innovation and dean for School of Extended Education.
Ricardo began his tenure with SOEE in 2010 as a program manager, and he continuously advanced to the positions of director, assistant dean, and dean. As dean for the School of Extended Education, he led a team of people who work with more than 60 partners to provide training nationally in multiple industries. Under his leadership, SOEE has developed innovative ways to deepen partner relationships and build more competency-based courses to increase enrollment and revenue for both the university and our partners. His efforts have resulted in grant awards totaling more than $1 million in the past year.
Ricardo believes that SOEE is essential to the success of future partnerships and innovation at the university. He has shared that he is looking forward to finding new opportunities to strengthening the partnership between Outreach and SOEE and further developing innovative ways to address corporate partners' educational needs.
ABOUT UNIVERSITY OF MASSACHUSETTS GLOBAL
University of Massachusetts Global, formerly Brandman University, is a private, nonprofit institution accredited by the WASC Senior College and University Commission. The university offers undergraduate, graduate, credential, and certificate programs designed to be relevant to more than 90 career paths. UMass Global serves nearly 23,000 students, about 16,000 of whom are enrolled in academic credit programs, at 25 physical campuses in California and Washington, as well as online. UMass Global offers fully online courses for students anywhere in the United States and for military personnel serving abroad. For more information, visit the university's website.
Media Contacts:
Terri M. Carbaugh, UMass Global Vice Chancellor of Public Affairs: [email protected]
Andrew Edwards, UMass Global Senior Multimedia News Writer:

[email protected]
Become a Student
Have questions about enrollment, degree programs, financial aid, or next steps?