Sharon R. Floyd Ed.D., SHRM-SCP
SCHOOL OF Business and Professional Studies
Sharon R. Floyd, Ed.D., SHRM-SCP
Associate Professor, Human Resources
PRIMARY SPECIALTY
Human Resources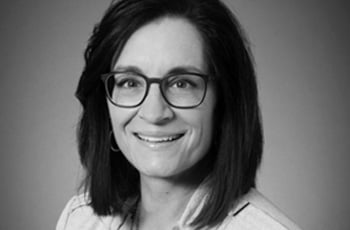 Biography
Dr. Sharon Floyd, is an accomplished and results-oriented human resources, training and organization development professional with 20+ years of experience demonstrating effective collaboration with key stakeholders, executive HR management and HR business partners. She is a dynamic practitioner with a record of success in the areas of employee engagement, and with specialty in the following competencies: leadership development, mentoring, project management, and program development.
Sharon's work experience spans a variety of industries, including financial services, aerospace and defense, and higher education. Since arriving at University of Massachusetts Global in the fall of 2014, she has served in a variety of roles including assistant professor of human resources, and most currently as the associate dean of Student and Faculty Affairs.
Sharon enjoys giving back to the community through volunteer service, and sits on a number of San Diego-based, not-for-profit boards within the field of financial services. Additionally, she volunteers at an international level, as an active board member of the ISO Technical Committee 260 of Human Resource Management, and is a recognized technical expert in employee engagement. Outside of the workplace, Sharon enjoys hiking, cycling, and enjoying time with friends and family.
---
Specialty
Human Resources
Organizational Leadership
Project Management
---
Education
2015
Ed.D. in Organizational Leadership
University of Massachusetts Global
Dissertation:"Identification of employee engagement practices viewed as critical to retention: a cross-generational comparison"
2011
M.A. Human Resources Development
1984
B.S. Sociology
Point Loma Nazarene University
---
Scholarly Activities
2016
Managing in Times of Change, Ventura County Credit Union Professional Development Day
2015
Women in STEM, Association of Information Technology Professional (AITP), San Diego, CA
---
Professional Experiences
2008-2015
HR/Training and Organizational Development Professional
General Atomics and Affiliated Companies, San Diego
Managed company-wide strategic initiatives, including the standardization of the organization's onboarding program, and employee orientation and assimilation practices. Designed and developed HR-related company policy curriculum for new leaders, and implemented an enterprise-wide Learning Management System (LMS) for an organization of over 7,000 employees. Facilitated leadership, team-building, and effective communication workshops with cross-functional working-groups, engineer and manufacturing leadership.
2001-2008
Learning and Development Manager
San Diego Metropolitan Credit Union (Financial Services)
Managed all levels of learning and development for the organization. Initiated bi-annual organizational assessment, facilitated HR-related management curriculum program design and development, managed program implementation, provided coaching and counseling to department leaders, managed the Learning and Development annual budget, and the implementation of a company-wide Learning Management System (LMS).