Tobi DeLong Hamilton Ph.D., M.S.W.
SCHOOL OF Arts and Sciences
Tobi DeLong Hamilton, Ph.D., M.S.W.
MSW Program Director and Assistant Professor of Social Work
PRIMARY SPECIALTY
Social Work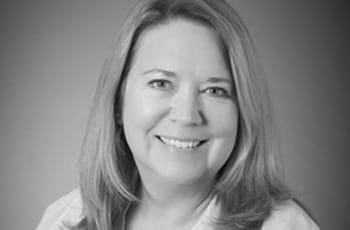 Biography
Dr. DeLong-Hamilton earned her Ph.D. in Education and Human Resource Studies with a social work concentration from Colorado State University. Her educational credits also include a BSW from Florida Atlantic University and an MSW from Florida International University. She completed Advanced Infant Mental Health training at Florida State University and Louisiana State University through the Harris Institute in Tallahassee, Florida. Dr. DeLong-Hamilton is a licensed clinical social worker in Utah, Colorado, and Minnesota and is a certified infant mental health specialist.
Dr. DeLong-Hamilton has worked in the social work field for 20 years and has experience in child welfare, adoptions, medical, and psychiatric social work. She worked in private practice as a psychotherapist specializing in family and childhood problems prior to moving into higher education full time. While in private practice, she maintained a connection to public child welfare by evaluating, writing reports, and testifying as an expert witness for children in foster care. Dr. DeLong-Hamilton has completed research, written and published in the areas of child welfare and BSW education assessment. She is a member of the SWEAP team (sweapinstruments.org), a nonprofit association, which works to conceptualize and develop assessment instruments for social work program evaluation.
---
---
Education
2009
Ph.D. in Education and Human Resource Studies, Social Work Concentration
Colorado State University
Dissertation: "Bachelor social work students ratings of social work skills and advising experience: An analysis of the national Baccalaureate Educational Assessment Package (BEAP) Exit Survey data"
1996
MSW in Social Work
Florida International University
1993
BSW in Social Work
Florida Atlantic University
---
Scholarly Activities
In Progress
Krase, K. & DeLong Hamilton, T.
Child Welfare: Perspectives from Social Work
Routledge, U.K.
2015
Delong Hamilton, T., Krase, K., Bundy-Fazioli, K.
Exploring Child Welfare Workers' Experiences with Neglect Cases: A Qualitative Study
Journal of Public Child Welfare
2012
Krase, K. & DeLong Hamilton, T.
Preparing Social Workers as Reporters of Suspected Maltreatment
Journal of Social Work Education
---
Professional Experiences
2005-2016
Clinical Supervisor
State of Utah, Licensure Supervision
Provided clinical licensure supervision for MSW practitioners.
2003-2006
Comprehensive Behavioral Assessor and Psychotherapist
Clay County Behavioral Health Center, Middleburg, FL
Psychotherapy services and evaluations for children entering the foster care program.
2002-2006
Director/Owner/Psychotherapist
In-Home Family Services, Orange Park, FL
Provided therapy services to children, adults and families.