Zoila Gordon Ph.D., M.S.W.
SCHOOL OF Arts and Sciences
Zoila Gordon, Ph.D., M.S.W. L.C.S.W.
BASW Program Director/ Associate Professor of Social Work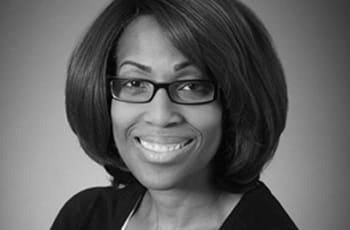 Biography
Zoila Gordon is an assistant professor and assistant field director of Social Work Education for the Master in Social Work program at University of Massachusetts Global. Dr. Gordon prides herself in her ability to engage online adult learners. She also provides field education placement for in/out-of-state students. Dr. Gordon has always had a burning desire to teach and pass on valuable knowledge to others entering the field of social work. For several years, she was a field supervisor for social work students. She then went on to teach both bachelor's and master's students. Dr. Gordon is a licensed clinical social worker with more than 30 years of experience in the field of social work. Dr. Gordon has more than 20 years of experience in social work education. She has also worked in the field of mental health as a psychiatric social worker for Los Angeles County Mental Health. There, she provided therapy to children and family with emotional disorders.
Dr. Gordon also spent several years working as a medical social worker, with her time divided between a rehab center for brain-injured patients and an inpatient medical center where she provided psychosocial intervention for individuals who were chronically and/or terminally ill. She also assisted patients and families dealing with emotional and financial problems.
Dr. Gordon also has experience in the field of family violence. She facilitated court ordered domestic violence groups for men and women who were perpetrators of intimate partner violence.
---
---
Education
2012
Ph.D. in Social Policy & Social Research
Dissertation:"Batterers' Perception of Treatment Non-Completion"
1985
Master of Social Work
University of Southern California
1983
Bachelor of Social Work
---
Scholarly Activities
1990
Families Ability to Cope with Head Injuries
Casa Colina Peninsula Rehab Center
2012
Batterers Perception of Treatment Non-Completion
Dissertation at Loma Linda University
---
Professional Experiences
PRESENT
Assistant Professor and Assistant Field Director
University of Massachusetts Global
Full-time teaching and field coordination.
1999
Faculty Field Liaison
CSUSB School of Social Work
Full-time MSW Lecturer and Field Liaison.
1994
Assistant Professor and Field Coordinator
La Sierra University
Taught BSW students and served as field practicum coordinator.