Diversity and Inclusion Certificate
Gain the skills needed to become a culturally proficient and effective leader. Learn how to promote cultural awareness while supporting the individual. Equip yourself with the skills to address issues of unconscious biases, culturally blindness, and race in the workplace.
Program Overview
The foundation of any successful organization is having a strong culture. In order to create this, leaders must be able to articulate, implement and truly understand diversity, equity, and inclusion in the workplace. This three-course certificate will provide you with the necessary skills and knowledge to become a culturally proficient and effective leader. Deepen your understanding of historical and social racial inequity and its negative effects on opportunity and equity in the workplace. Understand cultural blindness and the significant impact it has on an organization's employees, beliefs, practices, culture, and policies. This program will challenge you to think and see from new perspectives so you can become a better listener, problem solver, community builder, and conflict resolver.
The Diversity and Inclusion Certificate includes three courses:
Duration
Approximately 75 hours
Up to 6 months to complete coursework
Credit
5 PDUs
Graduate Level Professional Development Credits
Key Features
Access textbooks and course materials completely online - no materials required.
Move at your own pace as your schedule allows – no specific start times or dates.
Need help with an assignment? Submit your questions directly to the instructor for quick replies.
This course features interactive assignments and authentic assessments.
Explore how course content connects to the workplace using real-world case studies.
Upon successful mastery of this certificate, you will be able to

:
Explore the meaning of race, ethnicity, culture, and heritage.
Dissect how awareness of our own race supports us when engaging in dialogue in order to deconstruct stereotypes that negatively impact marginalized people groups.
Learn the historical context of current racial dynamics in the United States.
Interpret Counter-storytelling and recognize historical and present-day examples of this tenet in order to Interrupt, Confront, Address, and Eliminate racial oppression and inequity.
Explore the concepts of implicit/explicit bias and their impact on personal relationships, communities, and society as a whole.
Reflect on individual biases and explore how they impact the way we see others.
Practice actionable steps using the RIR protocol to Recognize, Interrupt, and Repair relationships while addressing implicit/explicit biases.

Use Critical Race Theory as a lens to define actionable steps toward having productive racial dialogue and creating more equitable environments using the RIR protocol: Recognize It, Interrupt It, and Repair It.


Please note:
You may be eligible for tuition reimbursement, check with your
employer to see if you qualify.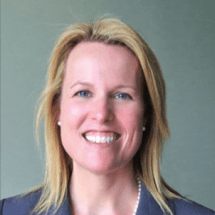 Brandman* has been a key contributor to fulfilling our strategic goal of developing and educating better leaders in the Court. As a result of the training and services provided by Brandman University* and as evidenced by in depth evaluation reports, personnel are decidedly more productive, engaged and knowledgeable in performing their duties.
Karen M. | Orange County Superior Court, Former Chief Human Resources Officer
*Brandman University is now UMass Global
After spending more years (than I care to admit) in management roles, I was amazed at the amount of new information I learned. The Leadership Program was well worth the time spent away from the office. Instructors were knowledgeable and engaging. Class exercises were fun and collaboration with program participants was a great experience.
Participant | Custom Leadership Development Program