Thriving in America as an Ethnically and Racially Conscious Person
What is race? Ethnicity? How much of who we are is defined by our acceptance or rejection of these labels? This course will explore the meaning of race, ethnicity and how to build relationships with people from other cultures.
Program Overview
The purpose of this course is to help you think about race and ethnicity as an evolving part of the human experience that, with understanding, self-reflection, and a willingness to engage in the larger world around us, can help you thrive. Participants will have an opportunity to explore family and community beliefs, values, and ideals and how they may impact our own values and beliefs and how they manifest in our interactions with those around us and the organizational policies, practices, structures, and culture. Through the implementation of Compassionate Dialogue and the RIR Protocol students will reflect interpersonally, intrapersonally, and systemically on issues that impede an ability for individuals to thrive.
Duration
Approximately 30 hours
Up to 6 months to complete coursework
Credit
2 PDUs
Graduate Level Professional Development Credits
Key Features
Online and self-paced | Dedicated mentor | Interactive assignments
Real-world case studies | Create an action plan | Earn graduate level professional development credits
Upon successful mastery of this course, you will be able to

:
Explore the meaning of race, ethnicity, culture, and heritage.

Identify theories of racial identity development and how they deepen our understanding of the individual and societal experiences of race.

Share our lived experiences in the context of race, ethnicity, and culture.

Dissect how awareness of our own race supports us when engaging in dialogue in order to deconstruct stereotypes that negatively impact marginalized people groups.
Course Topics

:
Explore the Meaning of Race and Ethnicity

Explore the Meaning of Culture and Heritage

Examine the Impact of Eurocentric Values on People of Color

Theories that Describe Stages of Developing Racial and Ethnic Identity

Learn About the Significance of Multi-racial Identities in the United States

Recognize the Importance of Racial and Ethnic Acceptance

Understanding Personal Background and its Relation to Learning

Understanding and Embracing All Aspects of Your Background

Understanding How to Build Relationships with People from Other Culture

Share our Lived Experiences in the Context of Race, Ethnicity, and Culture
Earn your credit in 3 simple steps
Step 1
Register online.
Step 2
Complete the course.
Step 3
Receive credits and obtain an official transcript.
---
Resources
---
This course is offered through University of Massachusetts Global's School of Extended Education in partnership with Epoch Education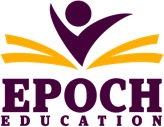 What are Graduate-level Professional Development Credits?
Graduate-level professional development credits are not part of a degree program but instead are primarily used for professional advancement such as salary increment steps and recertification. Students should seek approval from appropriate district officials before enrolling in these courses.